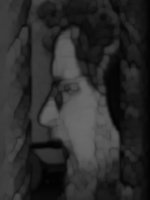 Welcome to Grays.net Official Home of Recording Artist, Singer/Songwriter Dan Gray & Budahula Productions. I'm a Published singer/songwriter and I'm writing, producing and recording works for several CD projects. Thanks for stopping, enjoy!

My inspiration and ability to tirelessly chase my dreams with such fervor is that I'm a proud father of FOUR wonderfully talented, smart and musical kids and I'm still married to my remarkable high school sweetheart - over 30 wonderful years and counting!
TAXI: The Independent A&R Vehicle connecting unsigned artists, bands and songwriters with major record labels, publishers, and film & TV music supervisors.





This site, the design and all it's contents were created by Dan Gray ゥ 1997-2012. If you wish to use anything from this site, please contact, yup, Dan Gray prior to use for permission.